After swearing by Love Leggings and wearing so many pairs during her pregnancy with her son, Abel, Olivia Bowen has launched her very own collection with the online brand. The collection promises non-see-through, supportive, and high-waisted seamless leggings with matching bralettes in a range of neutral shades.
The leggings and bralettes are super versatile and can be used for everyday wear, athleisure, working out, or just getting cosy at home. The collection is very inclusive and is available in sizes 6-22 with regular, tall, and petite leg lengths and is also available in maternity for the mamas-to-be.
Scroll down to shop the collection..
1. Ultimate High-Waisted Seamless Leggings – Black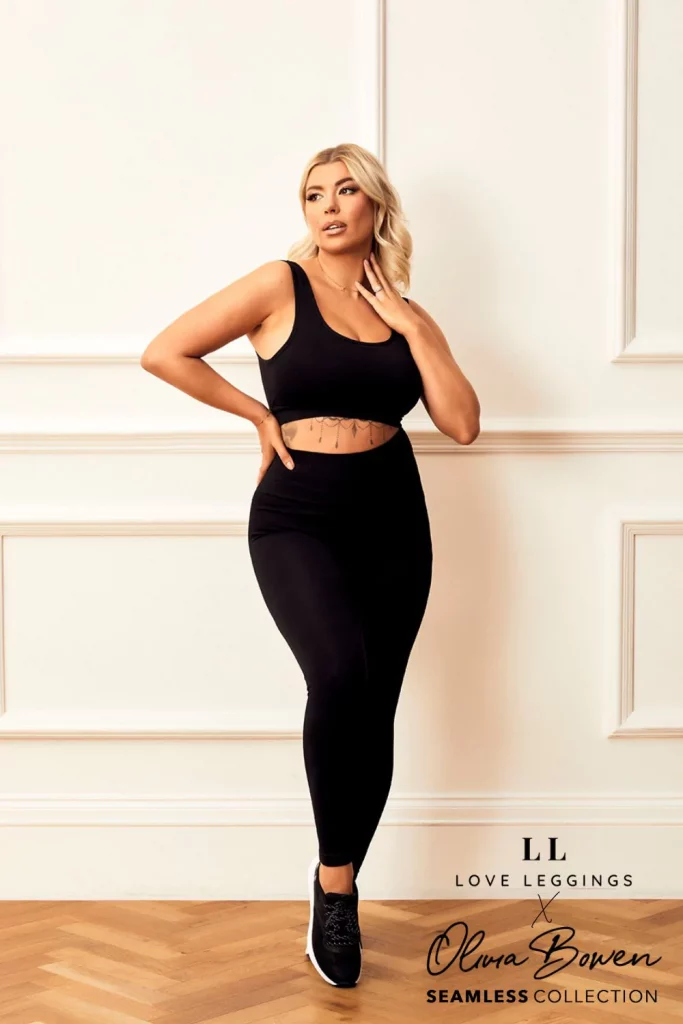 2. Ultimate Seamless Bralette – Black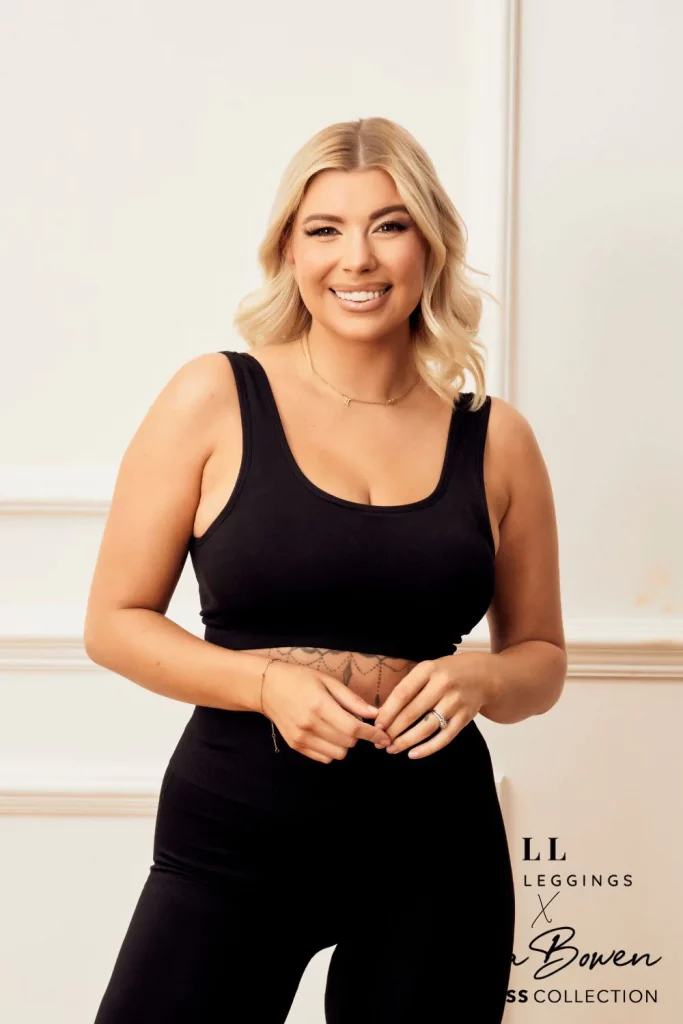 3. Ultimate High-Waisted Seamless Leggings – Chocolate Brown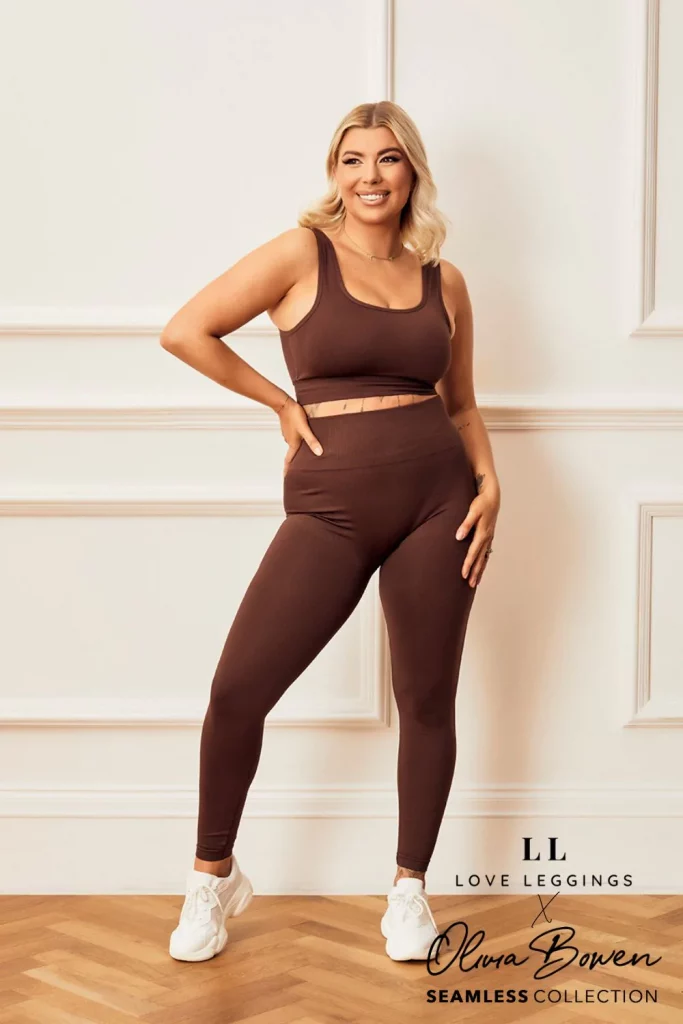 4. Ultimate Seamless Bralette – Chocolate Brown
5. Ultimate High-Waisted Seamless Leggings – Oatmeal Beige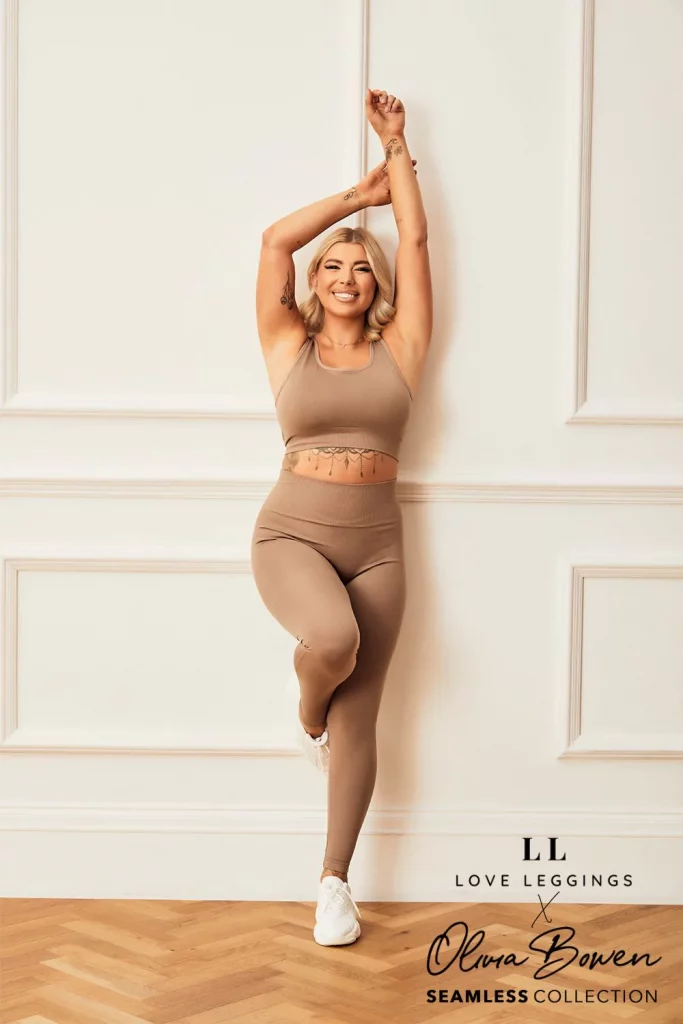 6. Ultimate Seamless Bralette – Oatmeal Beige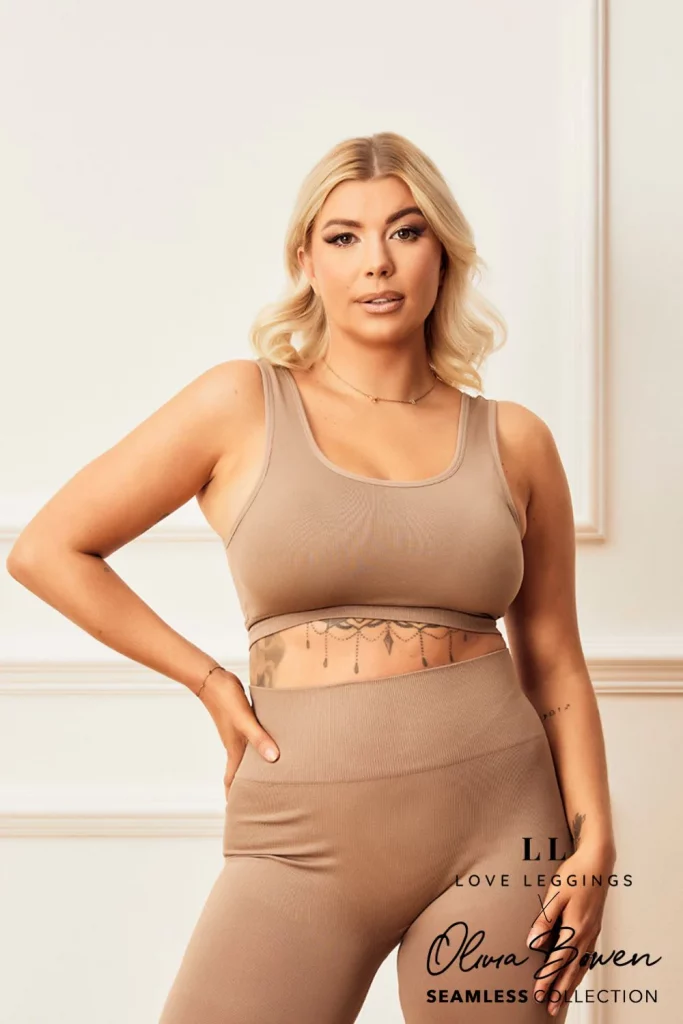 7. Ultimate High-Waisted Seamless Leggings – Deep Mauve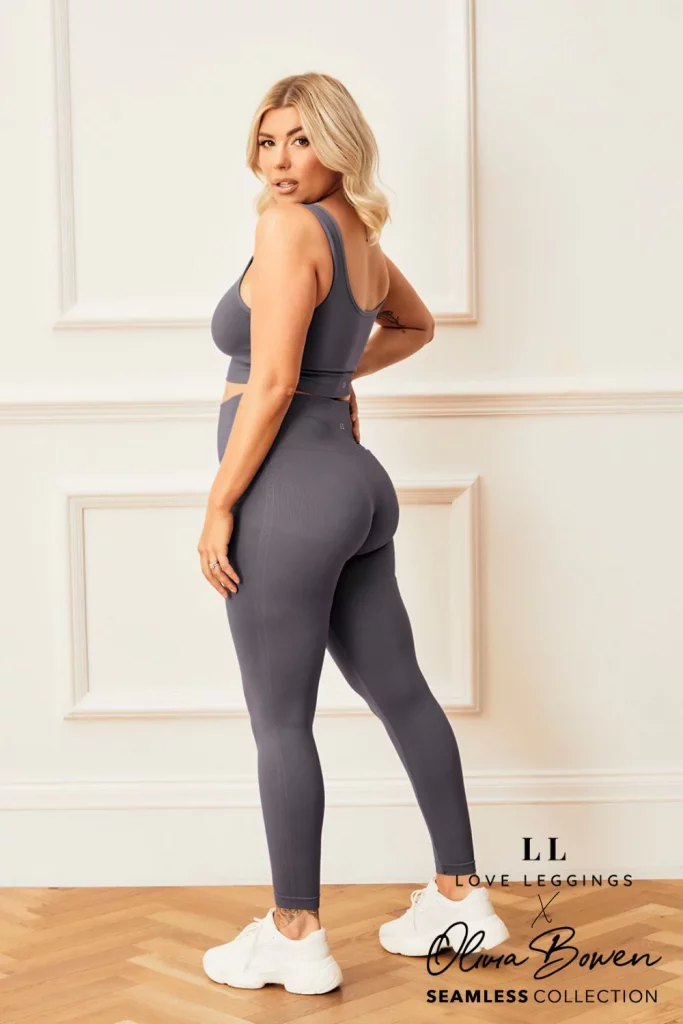 8. Ultimate Seamless Bralette – Deep Mauve
9. Ultimate High-Waisted Seamless Leggings – Sage Green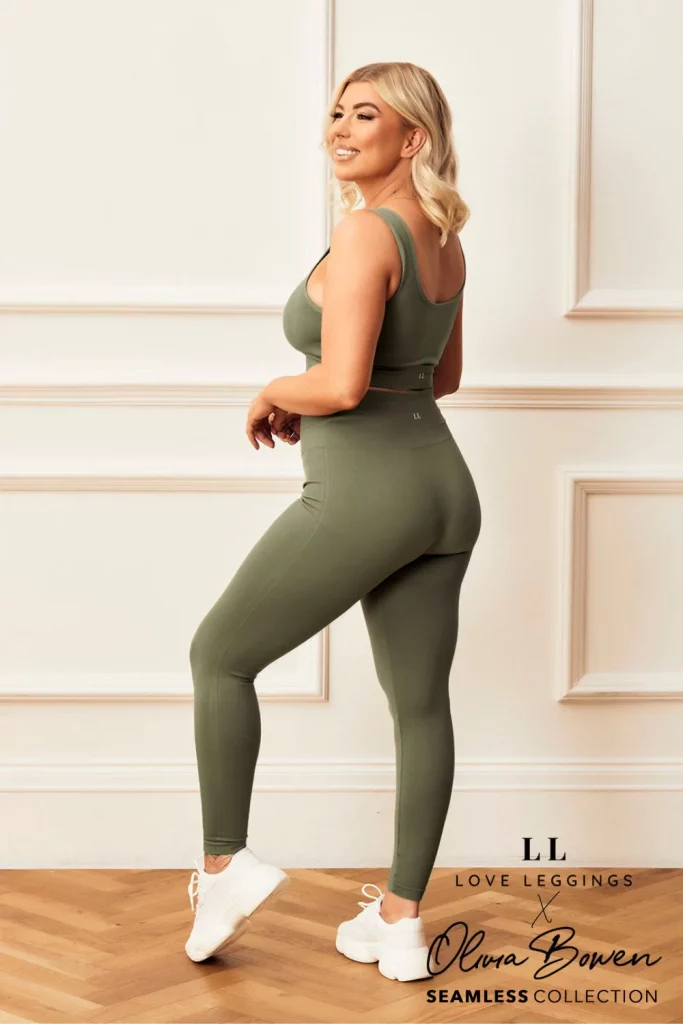 10. Ultimate Seamless Bralette – Sage Green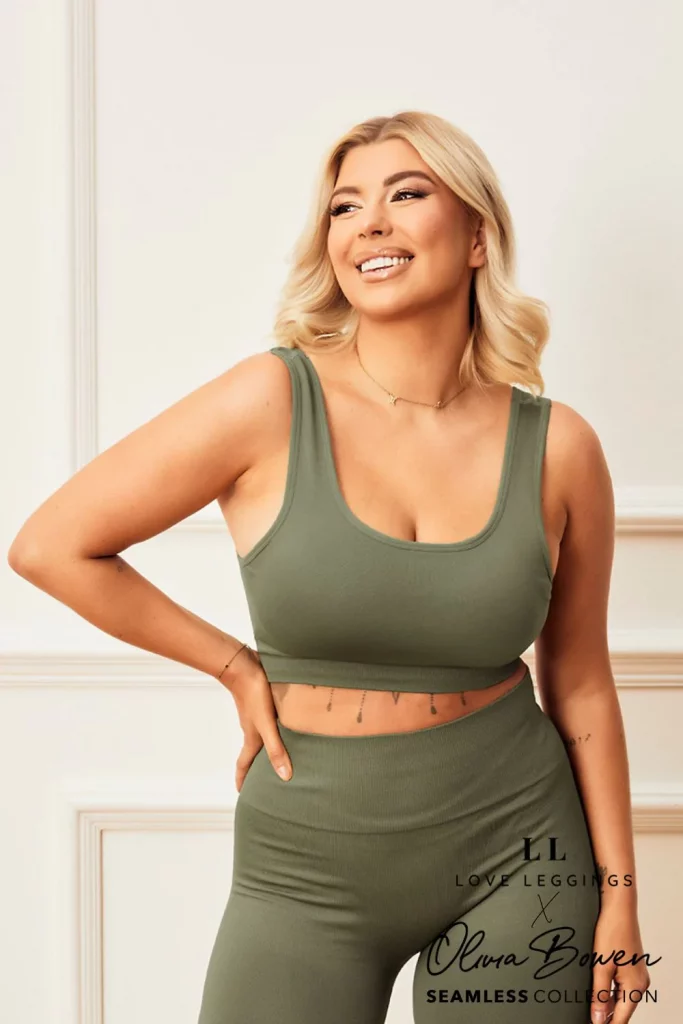 11. Ultimate High-Waisted Seamless Leggings – Teal Blue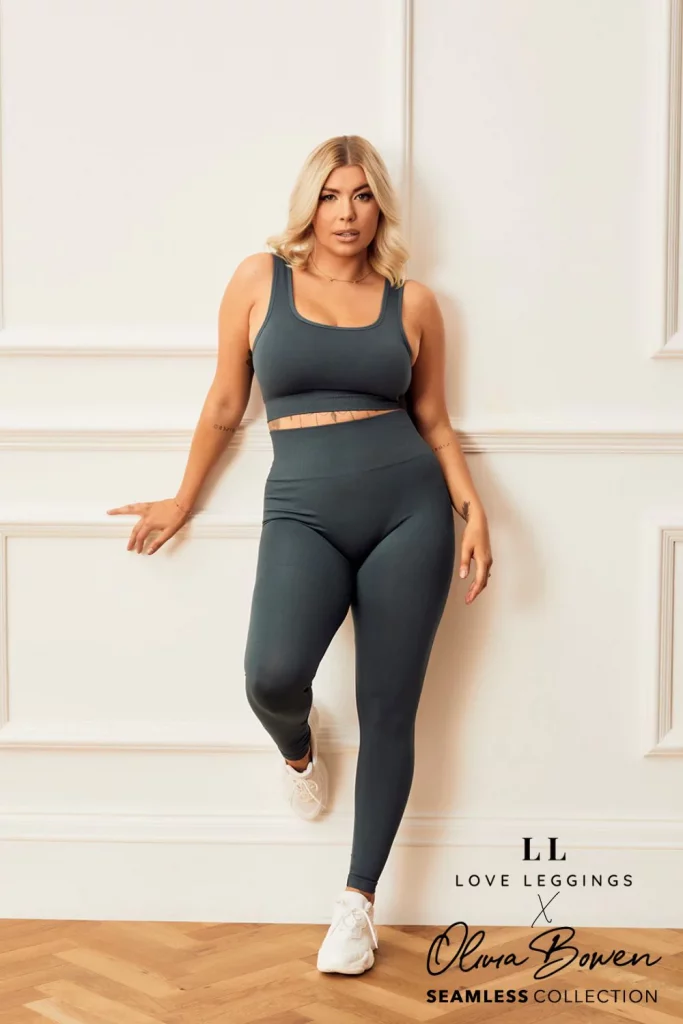 12. Ultimate Seamless Bralette – Teal Blue