Fashion Queen Rochelle Humes has released her third clothing collection with high street fashion brand, Next, just in time for spring to arrive.
Coming from Rochelle herself, she said "SO I'M BACK WITH MY NEW SERIES FOR SPRING AND I CAN'T WAIT FOR YOU TO SEE IT! THERE'S SOMETHING FOR EVERYONE:
DRESSES, POPS OF COLOUR, CLASSIC TAILORING AND SOME REAL GOOD STAPLES. ALL WE NEED NOW IS SOME GOOD WEATHER!"
Keep scrolling to shop Rochelle's new range.
1. Green Rochelle Satin Mini Dress, £56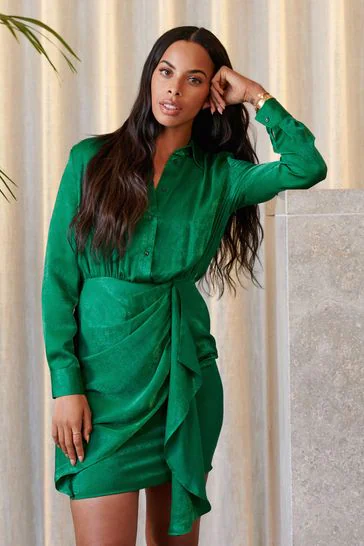 2. Rochelle Relaxed Fit Blazer, £50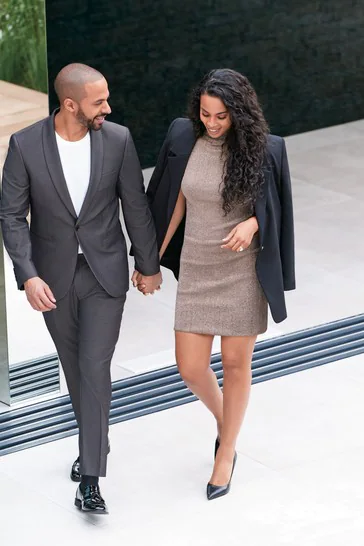 3. Signature Asymmetric Strap Sandals, £56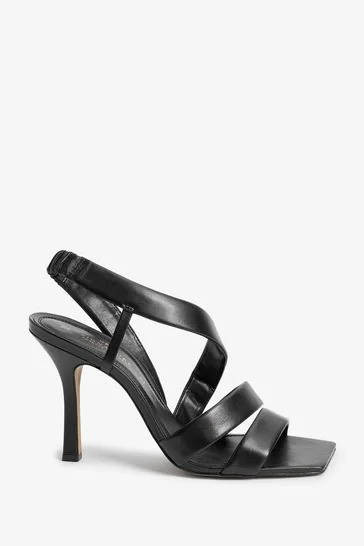 4. Green Rochelle Halter Neck Jumpsuit, £45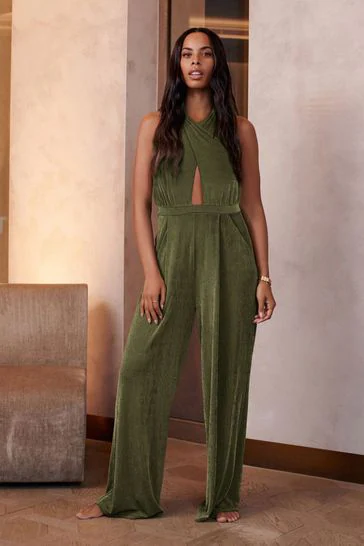 5. Plissé Pleated Strappy Top, £18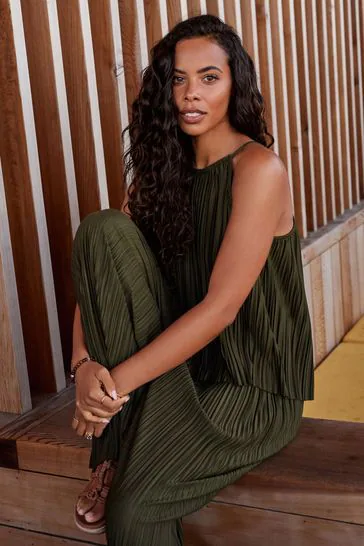 6. Khaki Green Rochelle Plissé Pleated Trousers, £32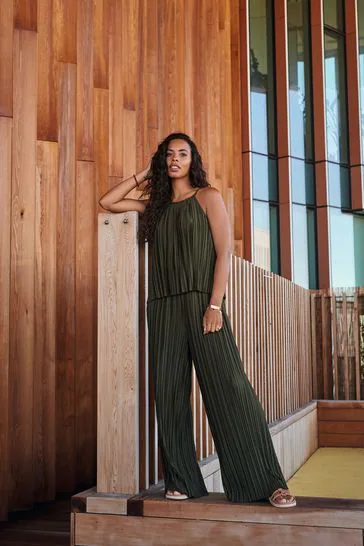 7. Rochelle One Shoulder Midi Dress, £30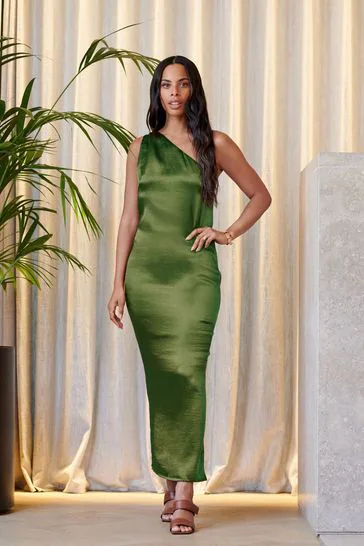 8. Signature Double Knot Sandals, £56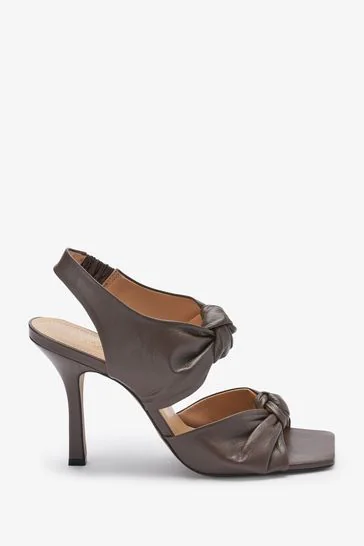 9. Tan Brown Rochelle Leather Blazer, £210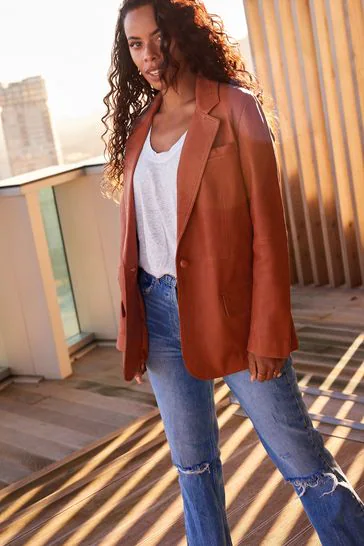 10. Rounded Square Case Watch, £28
11. White Rochelle Linen Shirt, £38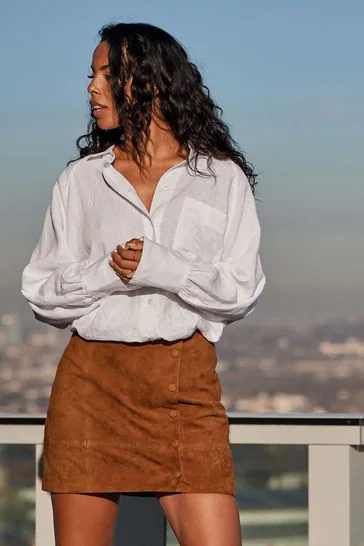 12. Stripe V-Neck Jumper, £35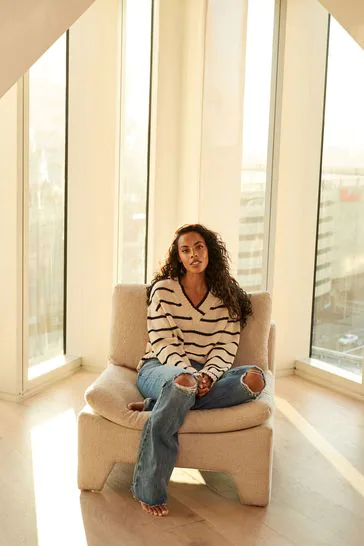 13. Cream Neutral Rochelle Linen Blend Midi Slip Skirt, £32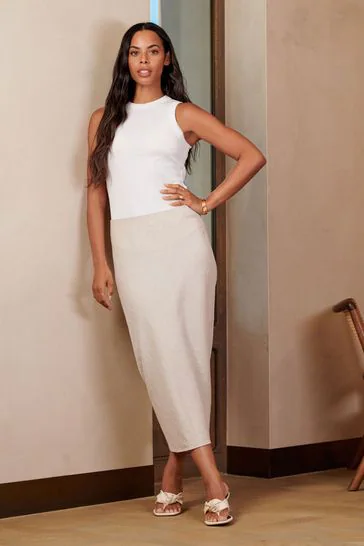 14. Oversized Denim Shirt, £28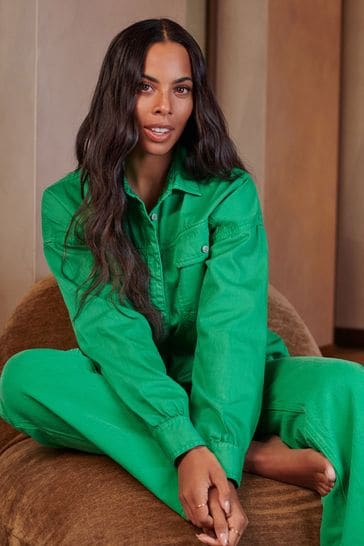 15. Glossy Blazer, £52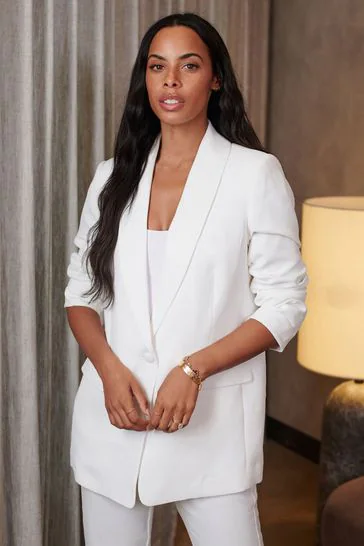 16. Glossy Side Stripe Slim Leg Trousers, £32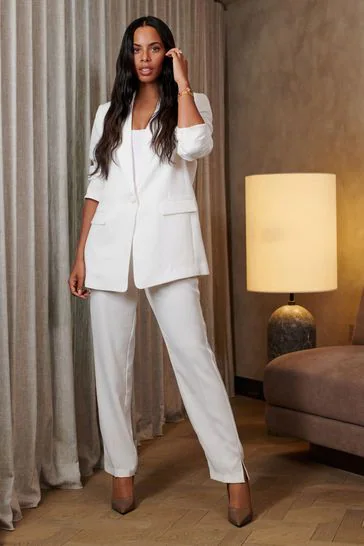 17. Bardot Short Sleeve Top, £26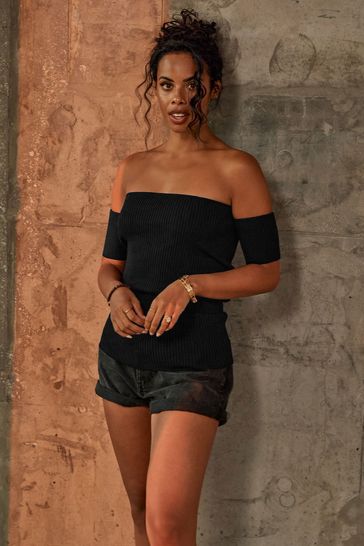 18. Green Rochelle Cotton Crinkle Button Through Pyjama Shorts Set, £32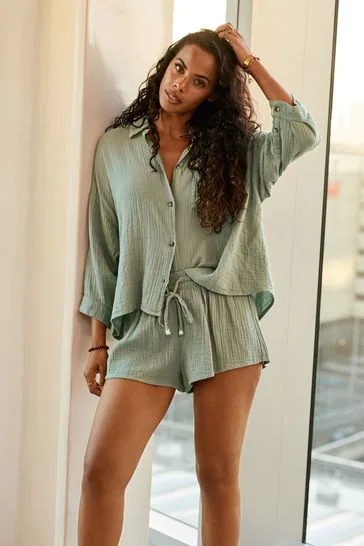 19. Rochelle Smart Waistcoat, £38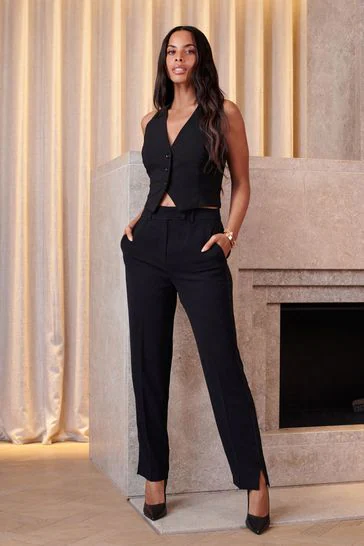 20. Super Wide Linen Blend Trousers, £32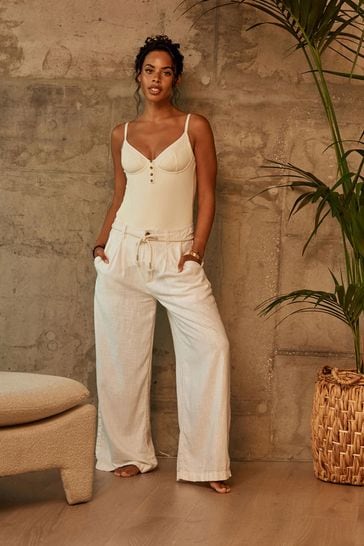 21. Slim Girlfriend Jeans, £32
22. Denim Mom Shorts, £25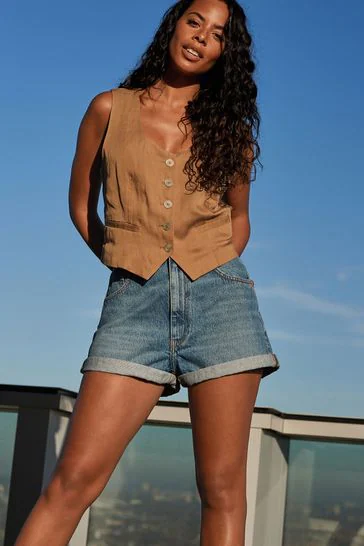 23. Brown/Natural Weave Bag With Bamboo Handle, £44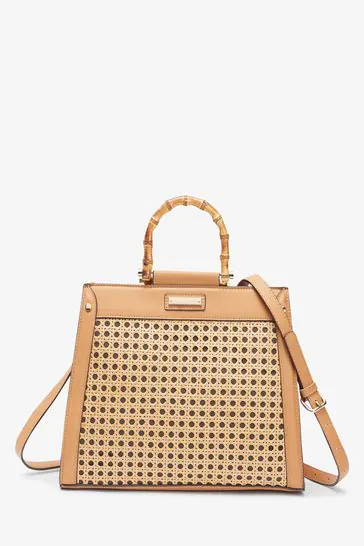 24. Tan Brown Rochelle Mini Mock Popper Down Suede Skirt, £150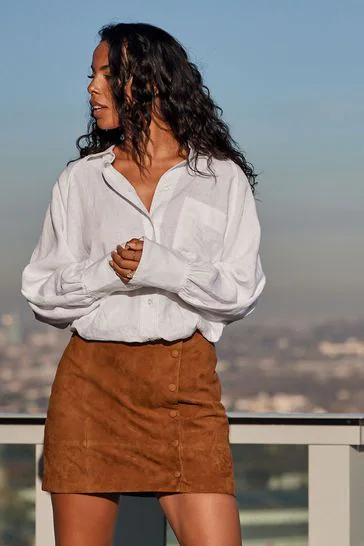 25. Denim Mom Shorts, £25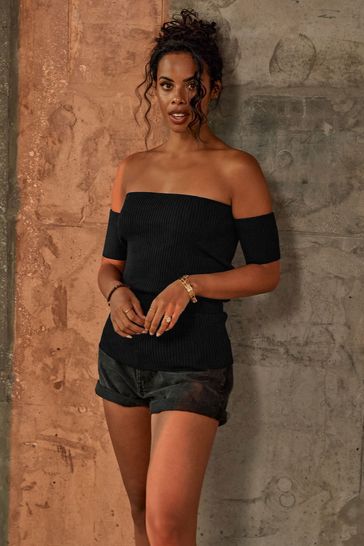 26. Smart Flare Trousers, £34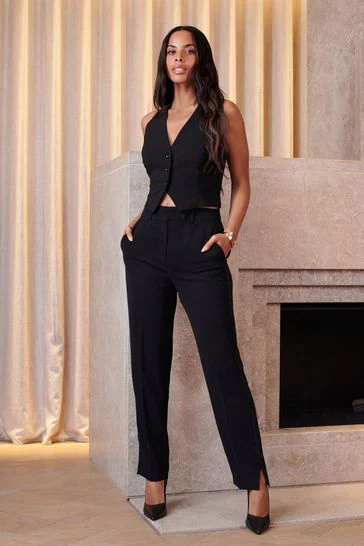 27. Apex Hoop Earrings, £8