Is there anything better than a fresh new set of pyjamas? I know we wear them all year round but there's just something magical about pyjamas in autumn/winter time. It gives you that warm, cosy feeling of getting home, putting on your fave pair of PJs, sliding into your fluffy slippers, lighting the candles and getting wrapped under a blanket for a cosy night in.
You don't have to sacrifice on style when it comes to sleepwear, we love to keep it on-trend and chic – be it a slumber party with the girls or a well-deserved pamper night on your own.
Pyjamas also make the perfect gift for anyone so whether you're treating a loved one or buying for yourself, keep scrolling for our top picks this cosy season.
1. H&M Satin Nightshirt, £17.99, H&M Satin Pyjama Bottoms, £12.99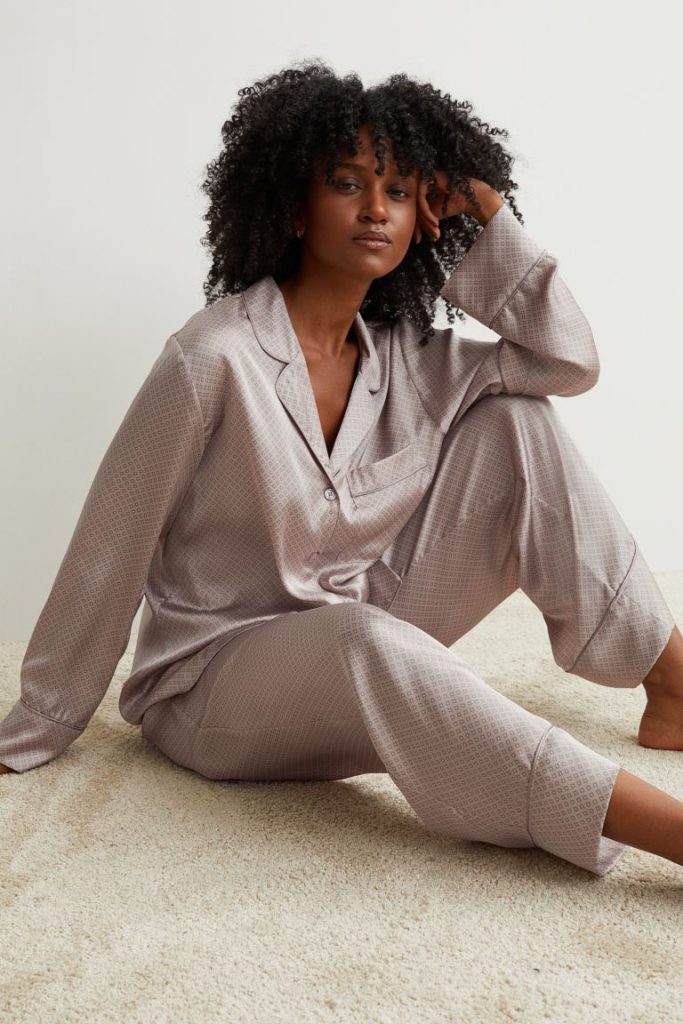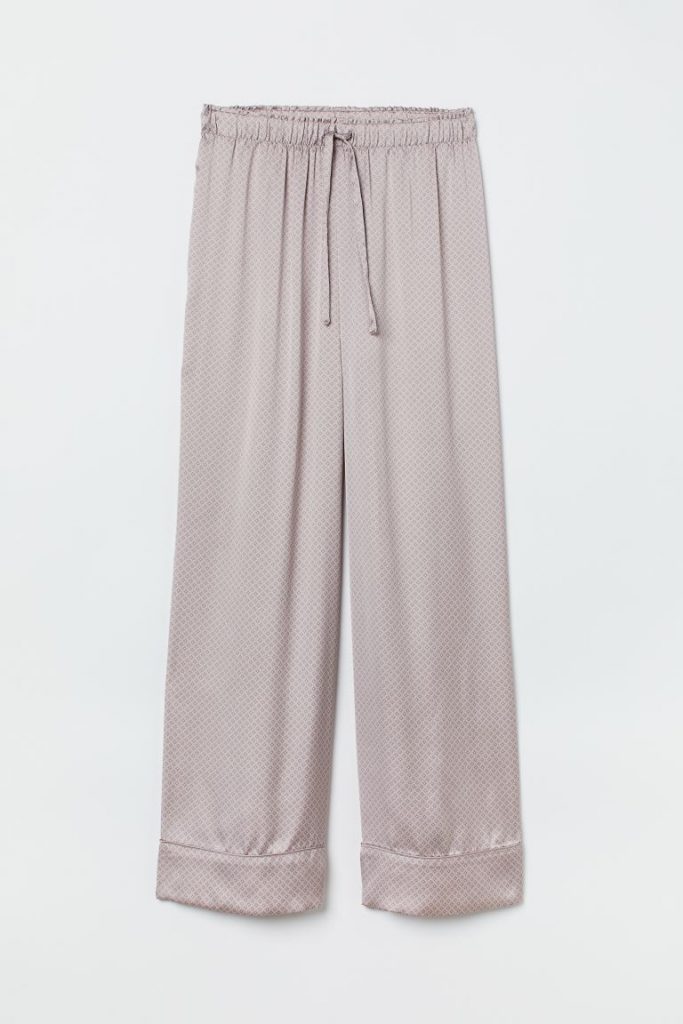 2. River Island Black Feather Cuff Pyjama Set, £50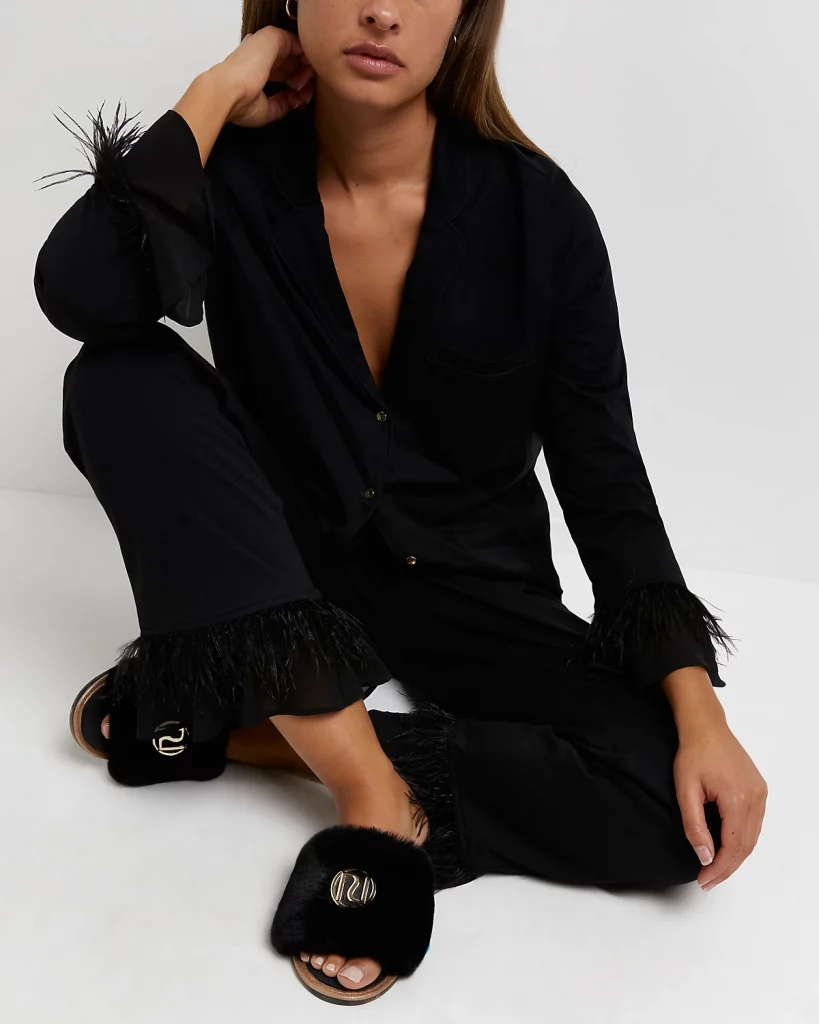 3. Pretty Little Thing Oversized Long Satin PJ Set, £28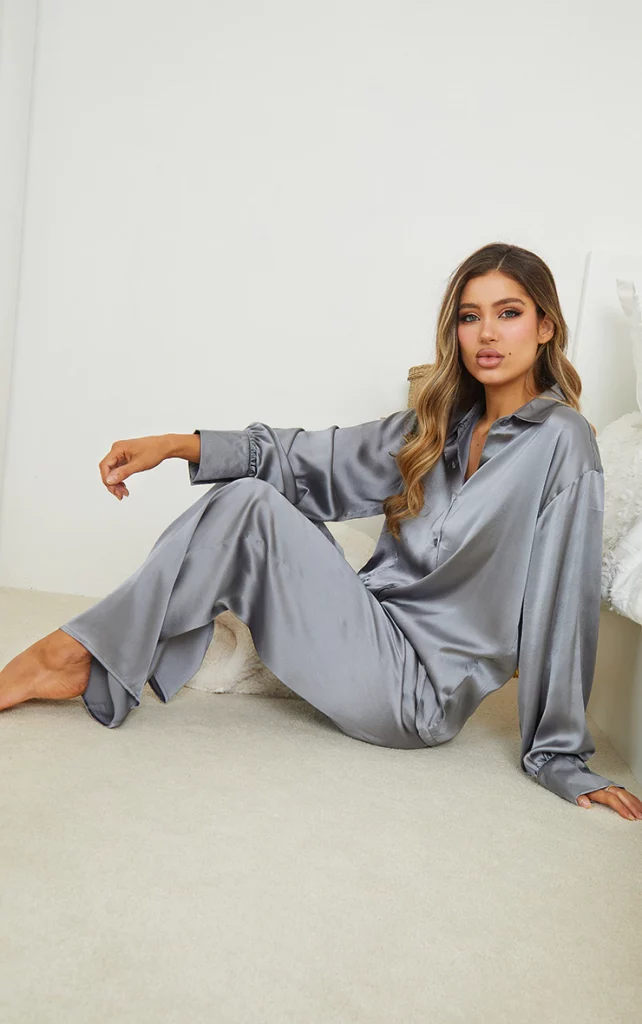 4. Bluebella Abigail Satin Top & Trouser Set, £40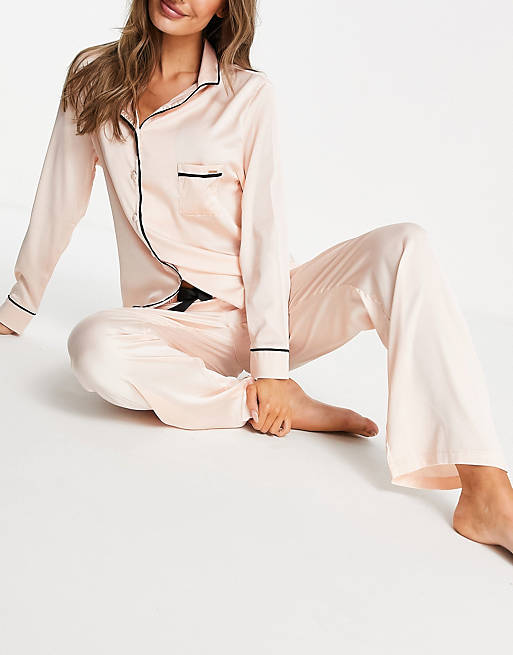 5. Chelsea Peers Long Pyjama Set, £48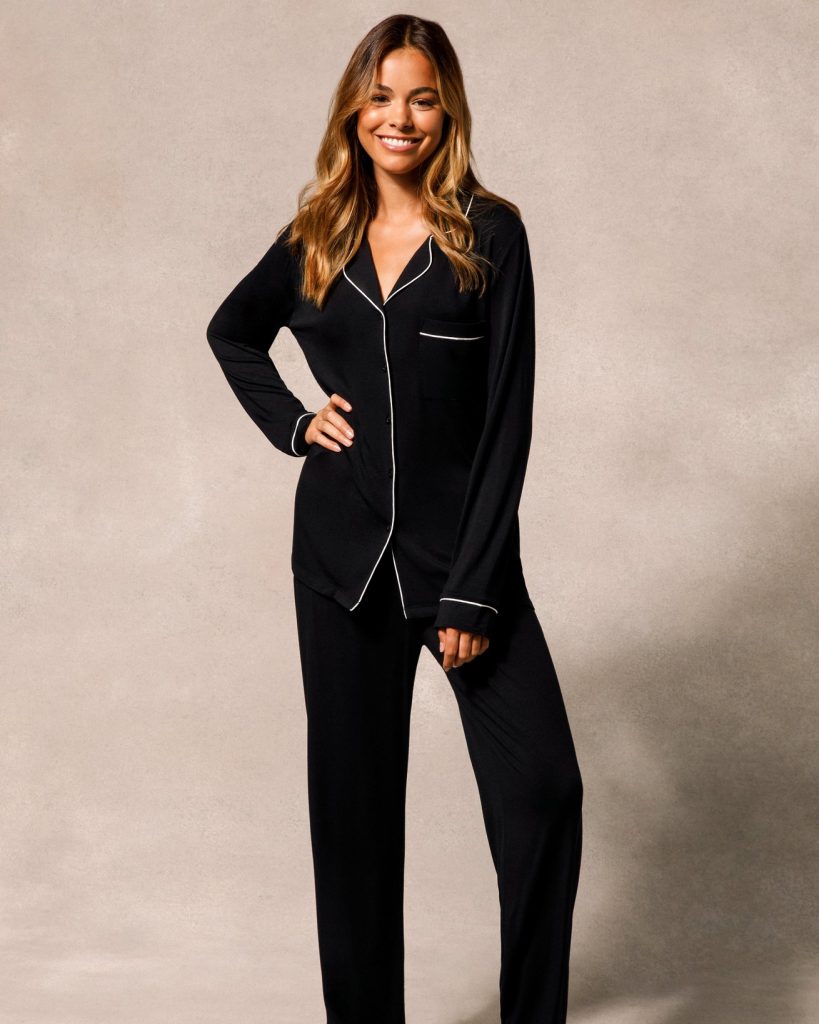 6. Lindex Pyjama Set, £39.99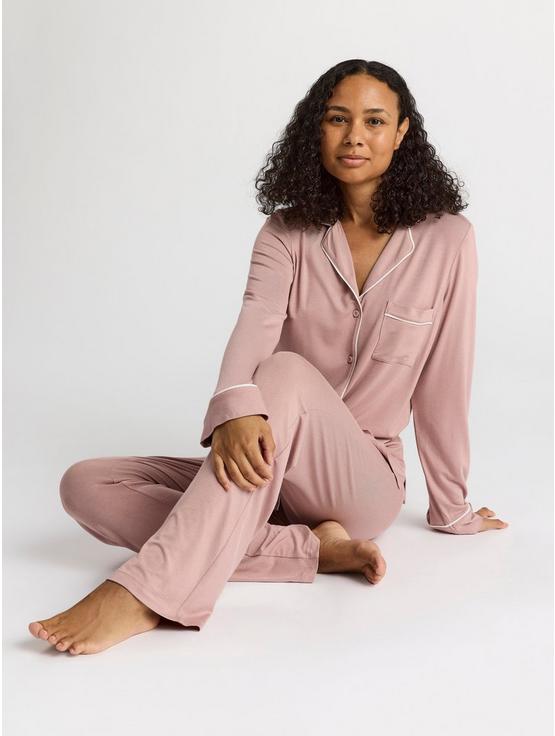 7. The White Company Ribbed Jersey Lounge Set, £129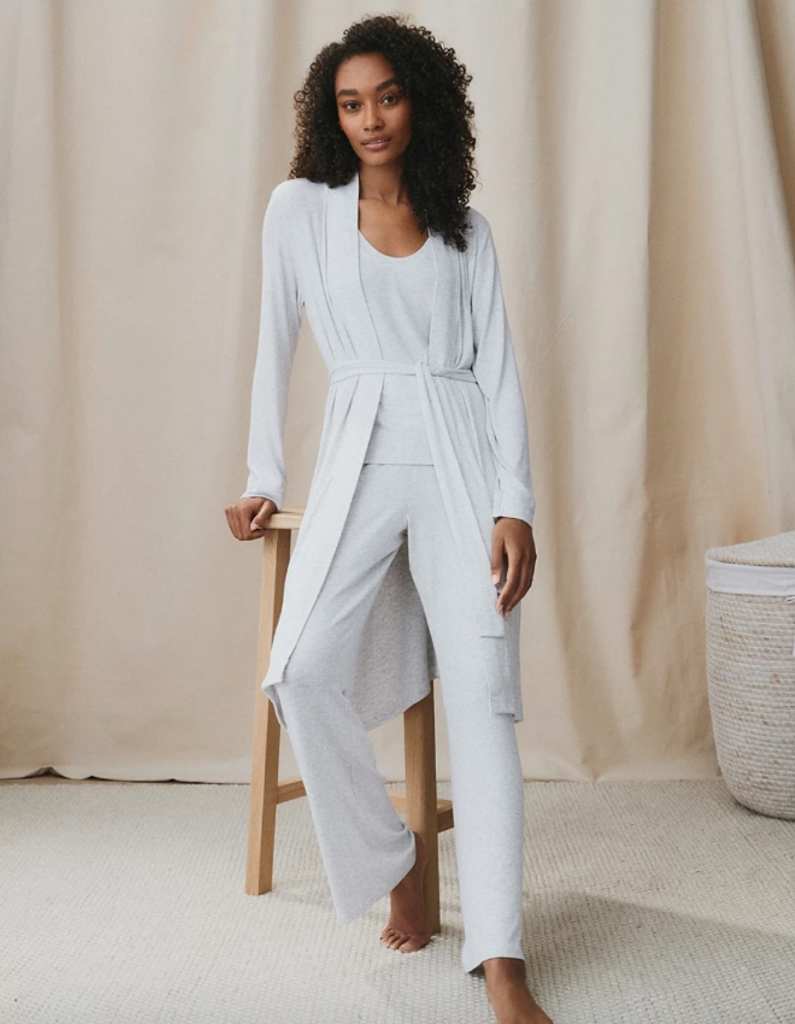 8. HA Designs Personalised Jersey Short Pyjama Set, £48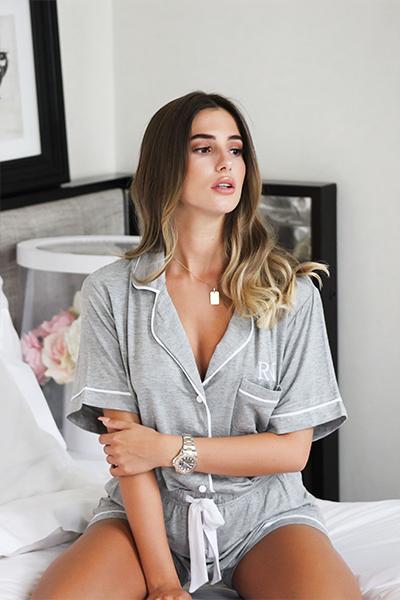 9. Angelle Collection Slumber PJ Top, £30, PJ Bottoms, £35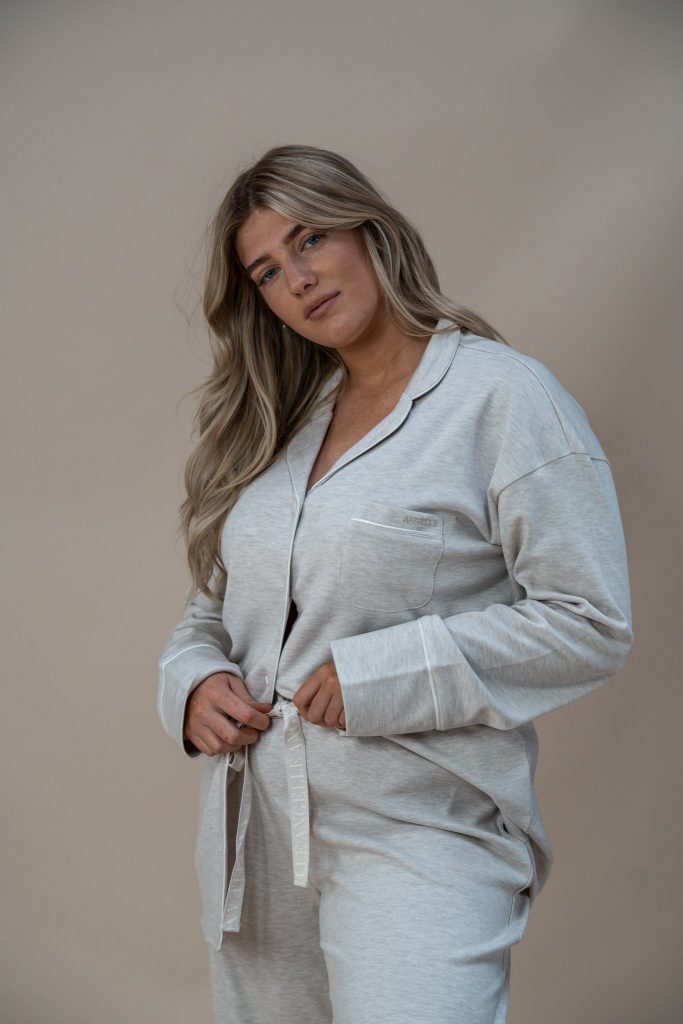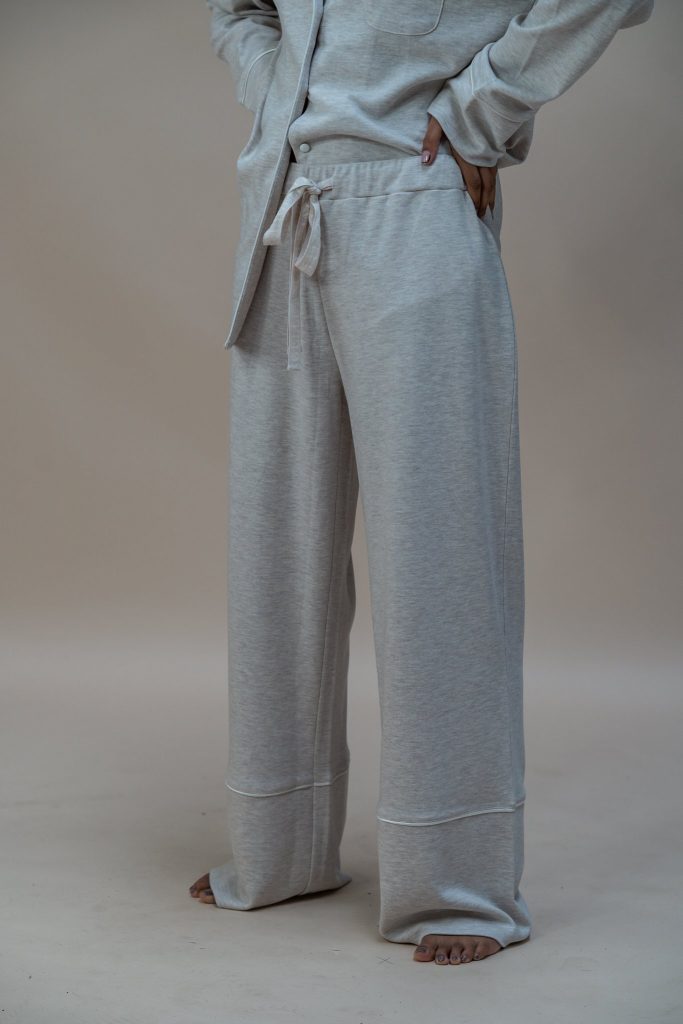 10. Boux Avenue Pyjamas In A Bag, £30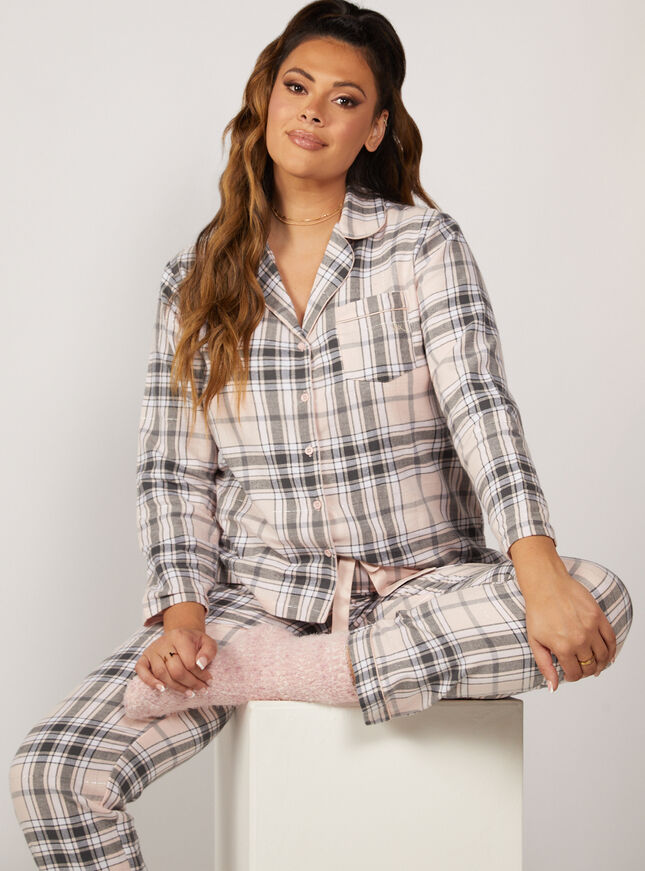 11. Next Wide Leg Pyjamas, £32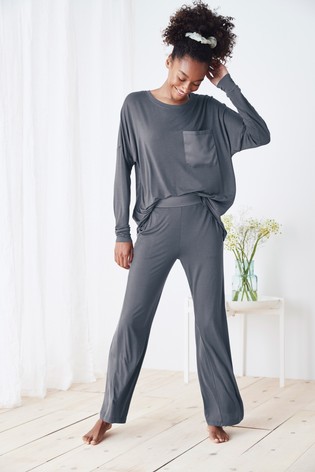 12. M&S Cotton Pyjama Set, £29.50
13. The White Company Silk Piped Pyjama Set, £189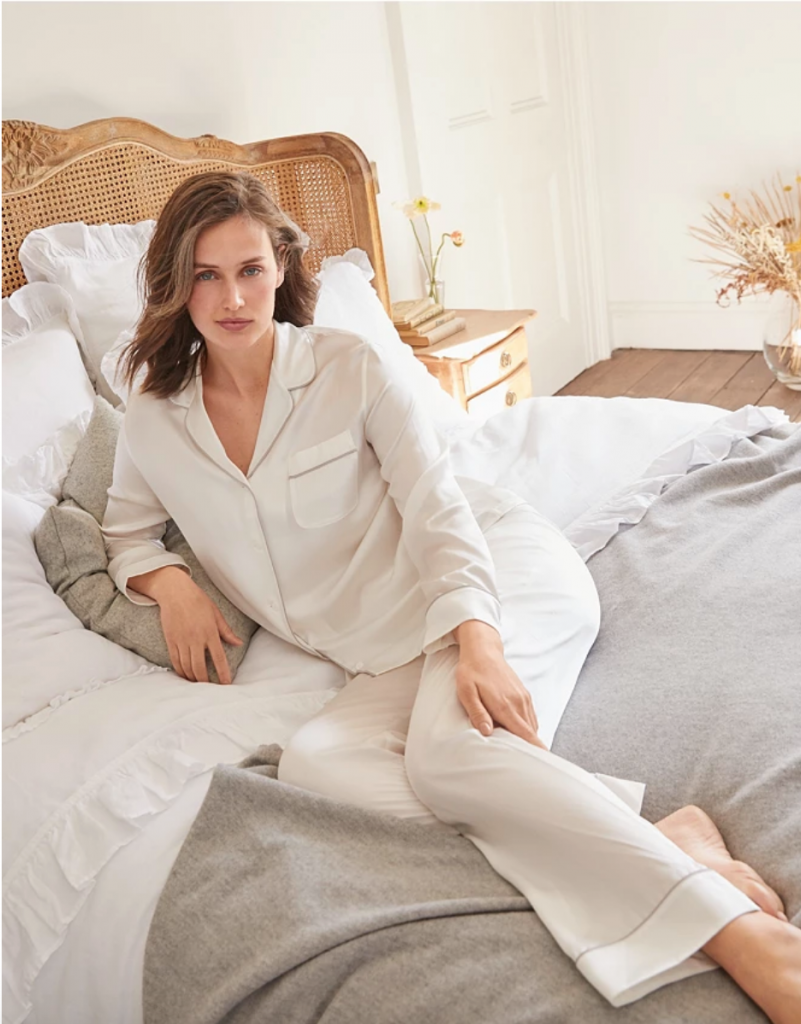 14. Missguided Pink Floral Pyjama Set, £26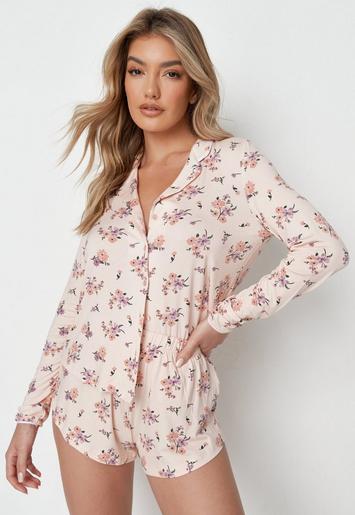 15. Lounge Pinstripe Pyjama Set, £55